When you are searching for a mortgage for your new home, the task can seem daunting if you aren't familiar. TD Canada Trust makes that process smoother.
Mortgage Rates From TD Canada Trust
TD Canada Trust functions as the TD Bank Financial Group's personal, small business, and commercial banking division in Canada. Through its network of over 1,150 branches and 2,800 automated banking machines, the division serves more than 11 million customers. Some of its financial services and products are also offered by TD through telephone and internet banking.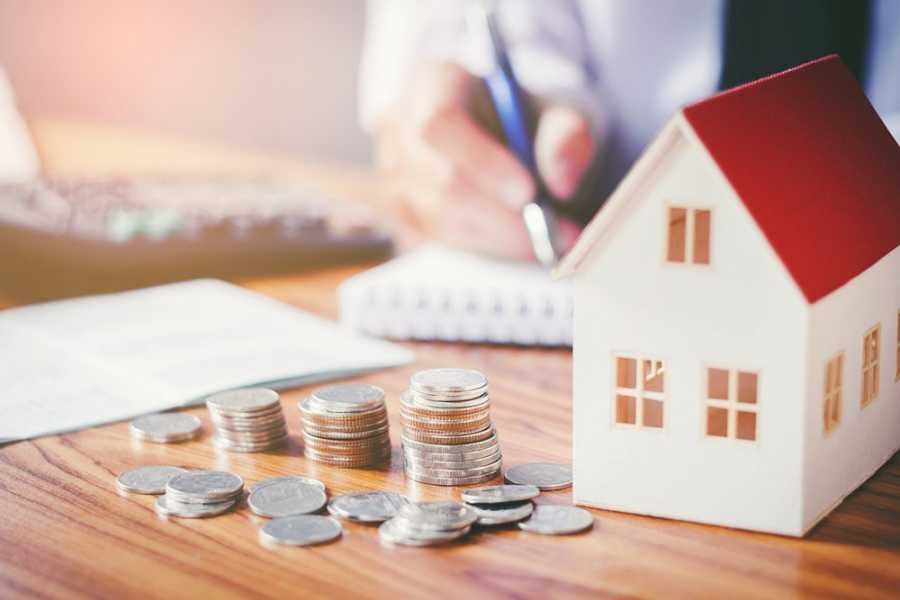 Overview Of TD Mortgage Rates
Everything that TD Canada Trust does, including its mortgage process, has been influenced by the tagline of the company that "Banking can be this comfortable." TD provides fixed and variable mortgage rate options and uses many tools that can help you make your purchase decision as easy as possible. Some of the available tools include advice on how to save money to finance your home, a glossary of mortgage terms, specific information on the related homebuyers policy, and a very detailed checklist for an up and coming home buyer.
Your interest rate will not change during your mortgage period if you choose a TD Canada Trust fixed-rate mortgage. On the other hand, choosing a variable mortgage rate will mean that your interest rate would fluctuate from time to time as a result of changes in the TD mortgage prime rate. In addition to these two mortgage options, which come with open and closed terms, TD Canada Trust provides other useful products such as a multi-unit residential mortgage, a high ratio mortgage, a six-month convertible mortgage, a farm mortgage, a Green mortgage, a 7% cashback mortgage, and a 5% cashback mortgage.
TD Mortgage Rates Canada
It is important to note that over the term, you can raise your mortgage payments by up to 100% for all TD mortgages without any additional charges or penalties. This does not apply to the 5-year Open Variable Interest Rate Mortgage and the 1-year Open Mortgage. With these two very different options, TD allows you to pay down up to 15% of the mortgage principal each year.
TD Canada Trust's six-month convertible mortgage lets you take advantage of the shorter term. This allows you to change your mortgage to a closed long-term mortgage anytime you wish, as long as it is still within the six-month period. There are no penalties or additional charges if you choose to go that route.
Lowest TD Mortgage Rates
You can buy a home with a 5 percent down payment with the TD's High Ratio Mortgage. The 7% CashBank Mortgage and the 5% CashBack Mortgage apply respectively for TD's 7-year and 6-year residential mortgage. TD Canada Trust will give you 7% of your mortgage (7% CashBack Mortgage) and 5% of your mortgage principal (5% CashBack Mortgage) in cash once your mortgage is funded. By doing this, it gives you the opportunity to go ahead and spend your money on things that will make your house into a home. This includes upgrades, appliances and furniture.
The Multi-Unit Residential Mortgage provides options to businesses and investors who want to purchase a residential property of no fewer than five units. Purchasing CSA certified solar panels or Energy Star certified equipment can qualify you for a Green Mortgage. This is where you will receive up to a cash rebate of 1.5 percent. TD's Green Mortgage also provides you with a 1% reduction off your interest rate.
TD Mortgage Rates Alberta
If you want to invest in rural property, TD Canada Trust's Rural Property Mortgage could be just what you could benefit from. The farm mortgage that TD offers is specifically for those who are involved in farming and agricultural services
Even though you might want to accept TD Canada Trust's financial solutions right away, it is important to compare and contrast their rates with other financial institutions and mortgage brokers. In the end, that's your most ideal chance in finding the most suitable mortgage for all of your needs.
How Do You Access TD Mortgage Rates?
Depending on what you're looking for, you can visit Bestmortgagerates4u.ca for all of the applicable information on mortgages, flexible payment options, or even switching from your current lending institution to TD Canada Trust. You can also just visit a local branch that's close to you, fill out the online mortgage application form, or just speak to a TD mortgage specialist at 1-866-222-3456.
TD Mortgage Rates Ontario
TD Canada Trust provides mortgage services to suit your financial needs, regardless of whether you are buying your first home or you already have a mortgage and want it to be renewed or refinanced. Being one of Canada's biggest financial and banking organizations, TD offers innovative mortgage payment services that can help you plan for any unexpected circumstances. It won't even matter if you take a sabbatical leave, if you have a baby, or if your financial needs will shift and change over time, you can find versatile features that will suit you and your situation the best.
You may also want to explore other TD Canada Trust financial products and services, including TD Bank GICs and TD Bank Credit Cards.
What You Will Need When You Make Your Mortgage Application
Filling out the application for a TD mortgage can be fairly daunting and intimidating because of the vast number of details and information that is required of you. If you prepare for this process before you even sit down to fill out the application, it will save you a lot of time.
Here's what you will need:
Details on your current assets and liabilities
Details on your financial history
Annual income and employment details
Amount of mortgage
Type of property
Purpose of the mortgage. Is it refinancing, a transfer, or purchasing a property?
The amount of your down payment and purchase price
Yearly property taxes and/or condo fees
The builder
Yearly heating
Address of the property and it's speculated value
It's useful to understand how you are able to determine an accurate estimate of your TD mortgage payments. A proper estimation of your mortgage payments will require your mortgage rate, the renewal amount or price of the purchase, the amount of the down payment if you are buying a new home, and what type of amortization period you are looking for.
TD Canada Trust is known to be one of Canada's largest lending institutions and serves products and services to over 11 million people. There are a few other financial solutions from TD that range from collateral mortgages and Home Equity Flex Lines. Global Finance rated TD Bank as one of the world's 50 safest banks.
TD Canada Trust Mortgage Calculator
To access the lowest mortgage rates currently offered by TD Canada Trust, use the TD Bank Mortgage rates Canada calculator. You can use the online mortgage calculator to help you get a better understanding of how much mortgage you will pay based on the products offered by TD Bank. Just enter your mortgage amount, accompanied by your desired payment frequency and the associated interest that's based on the duration of the mortgage. State the amortization period or the period of time that the mortgage will need to be paid by. Press additional payments if other costs such as mortgage default insurance is necessary. In your estimate, you can also include mortgage critical illness and life insurance.
Just how much money in interest can you save on your mortgage? The Mortgage Payment Calculator lets you calculate how much money you save or how much of a mortgage payment you can handle with just a quick click or slide of a drop down menu. The side-by-side comparison scenarios allow you to explore different options without the pain of having to write down anything to help you make an educated decision. You can easily and quickly see your results in Chart or Graph layout instantly.
Want to see more TD bank mortgage rates? Click Here to go to our TD Mortgage Rates Page.